Sustainability
A SUSTAINABLE PHILOSOPHY
At Kitchen Architecture we are constantly striving towards a more sustainable future. We have always believed the key to this stems from the minimalist philosophy of 'less is more': purchase fewer but better quality products that will stand the test of time.

We understand that a new living space for a client is a large investment and by providing the most understated and timeless designs and furniture that we can, we ensure a visual presence that will not date with fast fashion. We have some kitchens in our photo galleries that look brand new but are, in fact, over 15 years old and still look as fresh and as relevant today as the day they were installed.

Good design and highly performing, durable products will ensure longevity and, therefore, sustainability. All packaging and materials that we remove from site are sorted and recycled.

Our product ranges come from several different carefully chosen manufacturers and workshops all with their own sustainability argumentations and merits. Tropical woods are not used in any of our ranges and all woods come from certificated sustainable sources. Our largest product range is bulthaup. The development of products and processes that respect and protect our environment is one of the principles of bulthaup's philosophy.

As a leader in environmental protection in the kitchen industry and the first kitchen manufacturer to implement standards relating to the use of waterbased lacquers, bulthaup is fully aware of its social responsibility. From the early stages of production, we take into account the environmental compatibility of our materials, therefore, producing minimal waste. bulthaup is constantly optimising its use of resources and search for environmentally friendly products (e.g. bulthaup b3 light design). The products are designed to be long lasting, minimising the use of natural resources.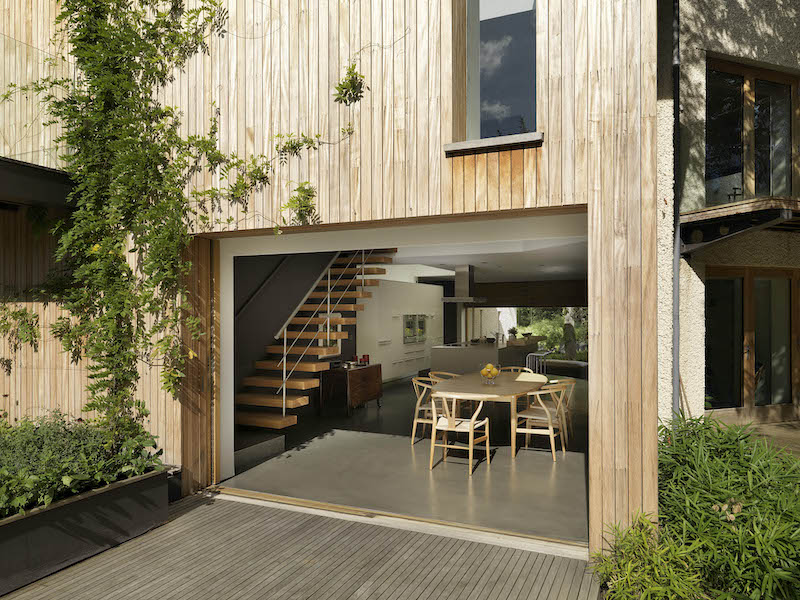 "…I want to thank you again and the Kitchen Architecture team for outstanding customer service, being very responsive and doing everything you could to get us back on track. It's because of this level of service that we have recommended Kitchen Architecture to a number of friends who have gone on to buy kitchens from yourselves. Truly a first class service…."
Andrew Webb, client